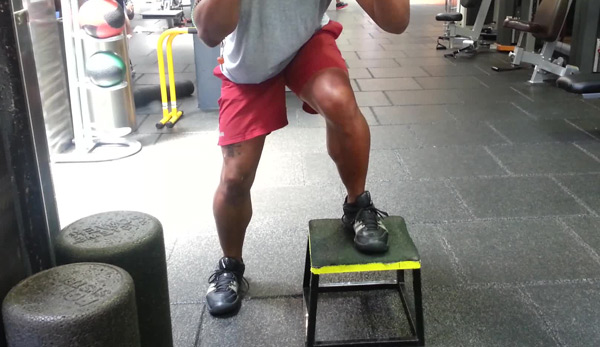 For the past couple of months I've made occasional (and cryptic) Twitter references regarding changes to my gym routine to achieve better #TennisFitness. But since a hashtag means nothing without context, now is as good a time as any to explain what exactly I mean by "tennis fitness".
As a former professional dancer and lifelong athlete, I'm in pretty good shape. That's irrespective of my 50 years and two surgeries on my right shoulder and knee. For the most part, I'm able to enjoy a fairly rigorous level of activity that includes playing tennis 2-3x a week, and going to the gym pretty much all of the other days that I'm not playing tennis.
Before the start of my #TennisFitness changes, my gym regimen consisted of riding a stationary bike at increasing levels of resistance, and lots of core work – ab wheel and crunches. The time on the bike was a good way to get cardio without stressing my surgically-repaired knee, and the core work helped support my serve for less strain on my shoulder. (Having a six-pack ain't bad either.)
In spite of my muscular build, I never lifted weights. My body builds muscle very easily, and that excess mass isn't helpful on a tennis court where any excess can you slow you down and get in the way of making quick footwork or shot adjustments.
This regimen worked decently for my tennis preparedness until late last year. Overall muscle stiffness in my torso and soreness in both knees/lower legs became the normal order of the day. And though I've adjusted my diet and supplements to help alleviate a good deal of inflammation, the level of pain was sometimes more than could I could bear, or that could be controlled with over-the-counter doses of ibuprofen.
Even so, one thing was very clear to me. I needed a better training regimen, not better pain meds!
When I wrote 'Tips for Better Tennis Fitness from Jackson Bloore', I was badly in need of advice to help me better prepare for my on-court activities. And that's exactly what I got from Jackson.
Jackson broke it down perfectly, and got me to understand that static conditioning (my bike and core work) couldn't possibly prepare my body for a sport like tennis that requires explosive movements. For 30 minutes, we chatted about my goals while he responded accordingly with workout suggestions to help achieve support them.
I needed to re-focus my gym time on my legs, and preparing them for the explosive movements necessary for tennis i.e. quick movements side to side, back to front, and front to back. Exercises suggestions include lunges, ladder work, step ups onto platforms, etc. Admittedly, I had stayed away from leg work due to fears of causing more knee damage. But by doing so, I had probably made them more likely to get injured.
Moving on to my upper body/torso, any gym time spent on those areas needed to also support the explosive movements needed for my game i.e. service motion, torso rotation (for groundstrokes), etc. Exercise suggestions from Jackson included low-weight cable chops, quick dumbbell presses, and clap pushups. If I wanted to maintain core work, it also needed to be less static and more dynamic.
Though these were all quick suggestions off the top of Jackson's head, I began to see the many ways in which I could incorporate the idea of "explosive movements" into my gym routine. It made perfect sense to me. And frankly, anything that could help reduce my overall level of pain was something I was willing to try.
Surprisingly, it only took a couple of weeks for me to start feeling positive changes in my body before, during, and after play. Whenever I hit the courts now, my body feels more prepared and needs less warmup time. Afterward, I hurt a lot less. In fact, there are many days I don't even think of taking ibuprofen after tennis. That, by itself, is worth any changes I've had to make to my gym regimen.
Best of all, I'm playing better tennis because I'm not making as many accommodations for my physical condition. That's a win on all levels!
As I settle into my new routine and exercises, I will share what I discover in a new #TennisFitness feature so that I can help others achieve similar benefits to their physical conditioning and, hopefully, their game.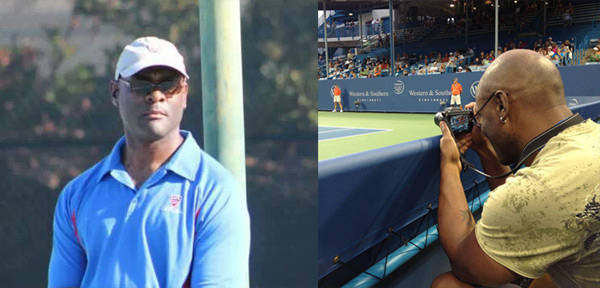 For those who may have missed mentions in previous posts, I'm a certified USTA tennis official. In addition to writing duties for my website, I work ITA, pro Lines, some Chairs, and a ton of USTA "Roving". I am a tennis official AND tennis media: a rare and odd marriage of tennis passions.
Though I haven't discussed this duality much, it's potentially tricky territory to navigate. (Check out my 'Being Mohamed: My USTA Umpire Training and The Official's Code of Conduct') According to the Code, officials should have no dealings with the media. But since I came into officiating through the media backdoor, that provision has been set aside out of necessity.
I've had several discussions with USTA higher-ups about this duality. For the most part, I feel that I've successfully allayed many of their concerns by demonstrating clear and obvious discretion with my tennis reporting/writing. To be honest though, it's been easy to do since I mostly rove Adult, Junior, and ITA events. More to the point, there's been absolutely no conflict between my officiating work and my media work/writing with respect to the pro tour.
However, all of that has changed now that I'm working as a Line Umpire. I'm on-court with players that I might later interview or write about in a future capacity as media. The potential for conflict is clear. Accordingly, my actions per the Code are also clear. I won't write pieces about tournaments I work as a Line Umpire, and will avoid writing about players with whom I've been on court.
This explains my "radio silence" during the Carson tournament, and why you will experience the same  radio silence during the Bank of the West, the Connecticut Open, and any other event that I might work. I love being a part of the battle, and don't want to do anything that will jeopardize that involvement.
On the plus side, I'll be writing more pieces on #TennisFitness, more racquet reviews (with hopefully a few more positive ones!), and more general tennis pieces that avoid any semblance of prior on-court knowledge.
But don't worry. I'll still write my usual Slam previews, and will continue to make errant round picks…unless I'm there on court.

(Note: Under the heading of "Stating the Obvious", if ESPN, Sports Illustrated, or Tennis Channel came calling to hire me, there wouldn't be much hesitation on my part.)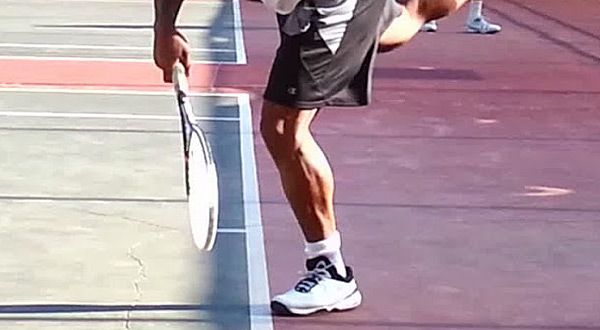 I play social doubles with a group of guys pretty much every Monday, Wednesday, and Friday in SF's Mission District. And though I love playing with these guys, our sets sometimes provide perfect fodder for discussions of "Tennis Etiquette"! Today was one of those days.
While serving at 5-4 for the set, the receiver said, "Hey Kevin, you should watch your feet on the line." Bugged by his intrusion, I responded, "Hey…everybody out here's been on the line."
The fact of getting called out for a foot fault doesn't bother me. In fact, it's something I'm well aware that I need to watch for whenever I step up to the line (because of my bad knees and wonky toss). What bothered me was that the guy who said that had stepped on the baseline at the start of every serve he hit in the set. I also felt like this was only an issue because he couldn't get a racquet on my serve. I'm all for playing by the rules with respect to foot faults, but not selectively.
I stepped backed, then proceeded to hit my hardest serves "just because", ending the set with an ace that sailed under my opponent's racquet. Not quite vindication, but definitely a step to take the bad taste out of my mouth from his comment.
Was I wrong for being peeved at (selectively) being put on foot fault notice? Should foot faults even be called in a social doubles match that's supposed to be fun? Let me know what you think by answering this two-question survey. Thanks.
Question 1
Page 1 out of 2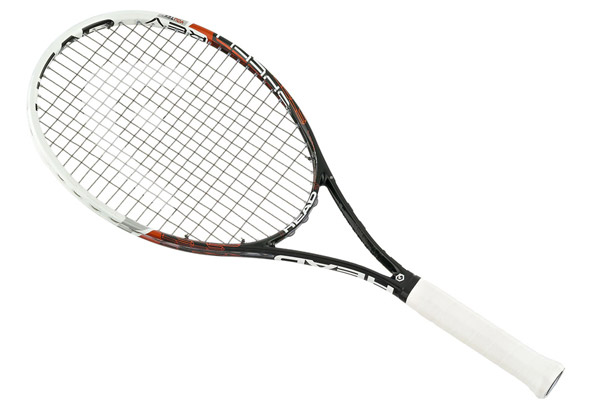 Recently, I had a chance to hit with some of my co-workers. Since I hadn't packed a racquet for the trip, I had to borrow one. That racquet was his spare HEAD Speed Rev.
Though I went into the hit knowing fully that this racquet was lighter and stiffer than my current Speed MP 315, with an open string pattern, I figured that it probably wouldn't be too dissimilar from my own for a decent hit. I was wrong.
To be fair, this was a shotgun wedding of sorts. I needed a racquet, and this was the only one available, open string pattern and all. (Note: open string patterns and I don't get along.) Still, it was a frustrating two days of tennis, with singles on the first day and doubles on the second.
Read why in my thoughts on the HEAD Graphene Speed Rev.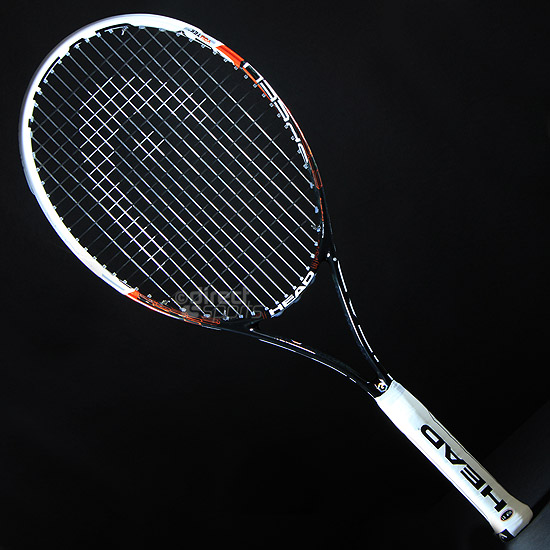 Groundstrokes
This racquet is light and stiff. When you combine those attributes with an open string pattern (16 x 19), you get a solid choice for a player with a slow to medium swing, and one that allows for someone with a flatter stroke production to create more spin.
I am NOT that player. The Rev's light weight made it feel like a toy in my hands. Slowing my swing with such a light stick was nearly impossible. Additionally, the stiffness of the frame never allowed the ball to stay on the strings long enough for good ball control. And as I've mentioned in previous reviews of "open string pattern" racquets, I struggled to find any semblance of control with my normal topspin-heavy stroke production.
After an hour of (singles) hitting, I managed a trace amount of control, but no more. That went away, however, when I played doubles and swung as I typically would during competitive play. It's no exaggeration to say that I never knew if my shots would land in, or hit the back fence. Even when shots did stay in, they had no depth as they landed near the service line.
Volleys
Volleys were "hit or miss"… mostly "miss". Without sufficient punch volleys died into the net. Even with decent volley technique, I struggled for placement and deliberate depth of shot.
Serve
My serve is probably the strongest part of my game. With that knowledge, I will admit that I double-faulted (long) whole games away in doubles. There were occasional aces and mishits that landed in. But for the most part, it was simply embarrassing to witness such basic lack of control from my best weapon.
Overall Impressions
The fellow official I borrowed this racquet from is a teaching pro who hits a ton of balls every day over several hours. By his own admission, this racquet makes it easier for him because of its' light weight. And because it's made his job easier, he's readily adapted his game to the racquet's capabilities.
I'm not quite that adaptable. But even if I were, this racquet wouldn't make my game better. In fact, it might make it a whole heckuva lot worse! The loss of serve, shot depth, and general lack of ball control would remove this racquet from any serious consideration for purchase.
So there you have it. My friend the teaching pro likes it very much, but I would never consider it for my game, or recommend it to anyone who craves better ball control. So what's my advice on this frame? If you're looking for a light racquet to give you easy pop, spin, and maneuverability, give it a shot. It's a solid racquet from a solid company. For all others, I'd suggest looking at the Speed Pro or MP.
HEAD Graphene Speed Rev Specs
Head Size: 100 sq. in. / 645.16 sq. cm.
Length: 27in / 68.58cm
Strung Weight: 9.2oz / 260.82g
Swingweight: 300
Stiffness: 63
Power Level: Medium
Stroke Style: Medium
Swing Speed: Medium
String Pattern: 16 Mains / 19 Crosses
String Tension: 48-57 pounds
Much was made about a possible changing of the guard with all of the talented youngsters making waves on both tours. Though it never really materialized, we got a few glimpses of the future, and it looks pretty terrific. (Hello Genie, Madison, and Nick!) But for now, let's get back to the matter at hand with my 25 "Final Thoughts" from the lawns of the AELTC.
I've been waiting since early '12 for Petra to step up and show the type of dominance that she showed this past fortnight in winning her second Wimbledon title. It was vintage Petra (strong serves, sharp angles, and blistering pace) without the also-vintage walkabouts that have accompanied her play the past couple of years. I'll only mention her former boyfriend, Radek Stepanek, for the purpose of showing that, since their breakup, she's regained focus, improved her fitness, and looks to be back on track for a well-deserved shot at the top of the WTA food chain.
Petra Kvitova –
Novak Djokovic – Even though I'd picked Novak to win the title in my pre-tournament preview, I had no idea his journey would be so fraught with angst and peril. Usually one of the cleanest players in the game, Novak struggled badly at times in the later rounds. If not for a missed overhead and a few ill-timed double faults from Roger, this could have been one more dispiriting Slam final. To his credit, he hung in there after Roger saved Championship point in the fourth set, and eventually came away with the title in five. And if you couldn't tell by his tears, this one meant a lot to him. I'm still not sure Boris Becker had that much to do with it, but it makes great grist for the commentator mill.
Genie Bouchard – A semifinalist in Melbourne and Paris, and a finalist in London, Genie Bouchard continued her meteoric rise up the rankings after yet another astounding run at Wimbledon. Her confidence could easily border on arrogance if it weren't so well backed-up by gutsy and aggressive play. She's all business on and off the court, looking only for the "W" in her quest to be the best. This attitude makes her a legitimate future No. 1, but also could be problematic. It was troubling to hear Genie say, "I'm not sure I deserved all the love you gave me today" on court after the match. Hopefully her coach, Nick Saviano, can help her be mindful next time that you shouldn't discount the love of fans that are proud of you no matter the result. Be gracious, keep your head down, and get ready for the next opportunity; because I have no doubt that it WILL come.
Roger Federer – I hate to say that the old guy's still got it, but the old guy's still got it! With his back troubles from last year in the rear view mirror, Roger played, more or less, like the Roger of old against an opponent who was slightly better on the day (186 total points for Novak versus 180 points for Roger). Even in defeat, I'd say this was sweet revenge for a guy who everyone was pushing out the door at the end of 2013. When healthy and comfortable with his equipment, Roger can still play like the Roger we remember. A lot still need to go right for him at the Slams in order to have a legit shot at the title, but it feels like a lot less than last year.
Vasek Pospisil and Jack Sock – PopSock, as the newly-crowned Wimbledon doubles champions have become known, bested the great Bryan brothers in a hard-fought 5-set battle to win the Gentlemen's doubles in their first tournament together. Given the rigors of the ATP tour, this probably won't become a weekly occurrence. But after years of lamenting the lack of younger singles players in doubles, how great was it to witness their shotmaking, energy and enthusiasm? My only hope is that someone on either of their team's has copyrighted that great name.
Bob and Mike Bryan – In one of the few successful "passing of the torch" moments at this year's Wimbledon, the Bryans battled hard but often looked their age against a pair of guys who could almost be their sons. The Bryans are one of the greatest doubles teams ever, if not 'the' greatest, and have done an immense amount to legitimize doubles at the top of the tennis food chain. Unfortunately, I can't imagine it's gonna be easy for them to keep working this hard to overcome Father Time, injuries, family demands, and younger, stronger opponents like PopSock.
Roberta Vinci and Sara Errani – On the heels of a disappointing final loss at the French Open, Vinci and Errani won the Ladies doubles title over Timea Babos and Kristina Mladenovic, giving them a career Grand Slam in doubles. It's well-deserved, and hopefully makes up for a disappointing singles showing.
Nenad Zimonjic and Sam Stosur – With her miserable record on grass, any title on the green stuff is a good thing for Sam!
Simona Halep – Simona may have lost the Wimbledon semifinal battle of emergent WTA stars in straight sets to Genie Bouchard, but I'm sure there are great things for her on the US Open horizon.
I was critical of Serena at the time because I felt she should have foregone the drama and not played, especially when the tournament doctor says, "If you can't see the ball then you shouldn't play.  But I've had a hard time listening to all of the ridiculous theories on the incident. One person I know even went so far as to say that he's convinced she has a pill addiction because of her past medical issues. Come on people: STOP THE NONSENSE!
Serena Williams – I had a feeling this would be a tough Wimbledon for Serena, but I don't think any of us knew just how tough it would be. It started with her loss to Alize Cornet. Two days later, Serena appeared on court for a brief but notable bit of drama on Court 1 with her sister Venus before their first-round doubles. (They ultimately retired down 0-3 in the first set after 4 Serena double faults.)
Venus Williams – Venus played a tough 3-set match against Petra Kvitova that was worthy of a final. It was a pleasure to see from a player we love who's struggled mightily with fitness in the wake of her Sjogrens diagnosis. On a per match basis, she can still play phenomenal tennis. But that was only a third round match. Her ranking is such that she will likely have to play at least 3 or 4 of these types of matches if she ever hopes to reach a Slam final again.  Though that's probably never going to happen, we can (and should) still appreciate her best level at those few and far between moments when she's able to bring it.
Li Na – I just don't know where to begin with Li Na. There are many who dismiss her disappointing results at the French and Wimbledon by saying that she's best on the hard courts. To those apologists, I'd like to point out her loss to Serena in Miami and remind them that those results were NOT an aberration.
Maria Sharapova – She may have come up high and dry again at SW19, but that's okay. She's got Grigor AND a French Open title to keep her company.
Rafa Nadal – Rafa avoided another Lukas Rosol upset, but still lost in four sets to young Nick Kyrgios of Australia. I'm not necessarily surprised that Rafa was knocked out of the tournament. I am, however, surprised that Rafa lost in the middle rounds, not the early or later rounds. I hope he takes enough time off before the summer hard court season so that he can come back relatively fresh, physically and mentally.
Andy Murray – Andy, please don't blame your horrific play on Amelie Mauresmo's coaching, or Ivan Lendl's spring departure. This dispiriting loss to Grigor Dimitrov was all on you. It's your duty as an elite player to surround figure out what you need to help propel yourself forward, not back.
Milos Raonic – It's been impressive to watch Milos work hard with his team to overcome his physical and technical deficits on court. It was also fairly sobering to watch how surgically he was cut down by Roger in a straight-sets semifinal loss. I hope that he was able to enjoy his first solid showing on a surface that's so well-suited for his big serve game. Okay coach (Ivan) Ljubičić, help him figure out those next steps!
Grigor Dimitrov – For years, Grigor has been burdened with expectations of greatness. From his Federer-esque single-handed backhand game (earning him the nickname "Baby Fed") to his scampering defense, Dimitrov, along with Raonic, has been touted as one of the next wave of 'Young Guns'. The big problem for Grigor was that his fitness, and shot selection, was never sufficient enough to withstand the grind of tough matches against the top guys… until now. Off-court conditioning has rendered his all-too-frequent bouts of cramping almost non-existent. On top of that, he's a more mature player now and has a better handle on shot selection with all of his tools.  Next time (because there will be a next time), I hope the nerves of the moment won't be quite so cruel to his serving arm (double-faultitis).
Marin Cilic and Barbora Zahlavova Strycova both lost in the quarterfinals to the eventual champions after some very fine play. I've always rooted for both but was disheartened to see people respond to positive tweets by bringing up their past drug suspensions. If someone has served their suspension, and fought their way back to a respectable ranking in order to have a chance at Slam success, give them their due. We all make mistakes, and all deserve to be forgiven if put in the work for redemption.
Nick Kyrgios – This kid has a ton of talent and the physical stature/attitude to go with it. He came into Wimbledon with 3 Challenger titles under his belt and now a Slam quarterfinal for good measure. Though his mid-match exuberance can come across as brash he's exciting and LOVES the competitive fight. I wonder if there's a way that the USTA can lure him away from Australia without starting a war?
Noah Rubin and Stefan Kozlov – Noah and Stefan, the all-American duo that contested the Wimbledon boy's final, should help dispel rumors that all isn't completely lost for American tennis…at least for a few more weeks.
I have a few broadcast notes. The first is that the popularity of tennis, and potential ad revenues, will continue to be hurt if the average Joe can't get adequate match coverage without special cable sports packages. And even if you have a few of those packages, it doesn't guarantee that you'll see all available matches. Take it from me, a Sonic.Net ISP user and DirecTV viewer: not everyone has access to ESPN3!
My second broadcast note harkens back to this piece on Sloane and Paul Annacone. I don't want to single them out, however, because the conflicts of interest abounding in the commentary booth are almost too numerous to count at this point. I can accept conflicts of interests, but you've got to be more upfront about it to your viewers. Who's getting paid by who makes all the difference in the world when you're listening to "expert commentary".
Raise your hand if you'd like to see if Andy Roddick in the Centre Court commentary booth is better than Andy Roddick on Twitter!
Raise your hand if you're tired of hearing commentators saying "How bitterly disappointed Player X will be" after missing a shot!
Wimbledon schedulers – Was it really necessary to leave several notable matches on court so late that fireflies started to come out?
That's all for now. Until next year
For much of this year, I've been tempted to write a piece titled, "The Big Four No More". To be clear, this isn't that piece. But if there's anything that we've learned from the past couple of days at Wimbledon, it's that the Big Four is in a weakened state from which it might not recover.
Let's start with Rafa Nadal's loss to Nick Kyrgios in the round of 16. Actually, let's go back even further to Paris, and Rafa's 9th French Open title. It was a great victory over a man, Novak Djokovic, who'd bested him in the last 4 finals they'd contested.
It was also troubling given the continuing back issues that have plagued Rafa since Australia. It affected his serve throughout the tournament, but flared badly late in the fourth set of that final. If not for Novak's own weakened condition, he might possibly have fought back, forced, then won a deciding set with Rafa powerless to stop him.
I have a strong feeling that this might have been the last time that Rafa bites that trophy. Between his troublesome knees, now-troublesome back, and the ever-present fatigued look of concern, the wear and tear of his grinding style can no longer be denied. Rafa's body is giving out.
Fast-forward to London, and the workman-like manner in which Rafa was forced to eke out wins in his early round matches. Now that book is out, so to speak, on how to beat Rafa (for those who can successfully execute the game plan), he has to work harder than ever to make it to the later rounds.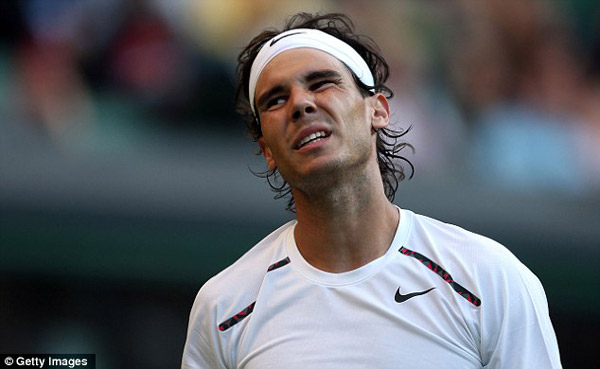 By the time he got to Kyrgios, there was no higher gear left in his game. What was on display was all that he had to give. We were all left waiting for a gear shift that Rafa was unable to muster. But let's be honest: he's been missing that gear for most of the season. After all, how can you find another gear when you're maxed out?
Body issues aside, the more troubling aspect of this loss was the stubborn manner in which he refused to change his tactics against Kyrgios. The majority of my tweets from that match were pleas for Rafa to stop hitting to the Kyrgios' backhand. But they were pleas that fell on deaf ears. With Federer-like resistance, Rafa kept hoping to break down a shot that burned him time and again.
Maybe it's his age, his body, the fatigue, or maybe the cumulative effect of all with the additional pressure of the top ranking, but I get a sense that it's hard for him, physically and mentally, to keep tweaking his game for improvements. Unfortunately, if he can't keep changing to stay ahead of talented young guys like Kyrgios, his time at the top will end; sooner rather than later.
Andy Murray's descent from the Big Four began long before his sad exit from Wimbledon after a quarterfinal loss to Grigor Dimitrov. (Sad is actually an understatement for a match that was so spectacularly awful from a 2-time Slam winner, defending Gentlemen's champion, and Olympic gold medalist.)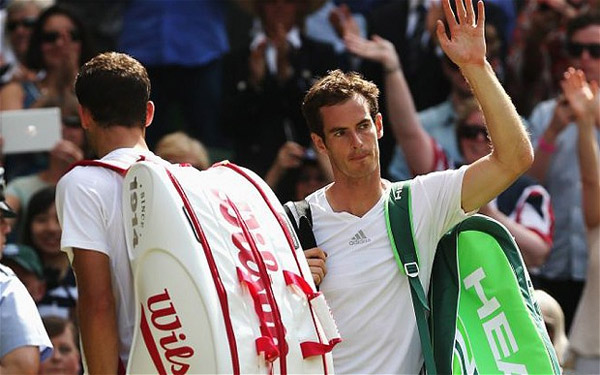 Andy's AELTC triumph last year was one of the greatest things to happen to him, but also one of the worst. The great part was immediately obvious. The worst began to manifest almost as soon as he hit the US hard court swing with early losses in Montreal and Cincinnati. It peaked at the US Open with early round struggles leading to a straight sets quarterfinal loss to Stan Wawrinka.
His play throughout was spotty at best, and lacking focus. Though there was an understandable period of transition after winning his Wimbledon dream title, his level of play afterward, and equally poor attitude, were disappointing.
Exploratory surgery and time off for healing in the fall may have helped with back issues, but certainly didn't with his game and attitude. His game continued to flounder in the early part of the '14 season, and losses in winnable matches started to mount.
Losses are one thing, but regression to his pre-Champion days was another. Andy behaved poorly whenever his then-coach Ivan Lendl wasn't around. He'd swear, bark at his box and, once again, endlessly reach for phantom injuries on his leg or back when matches got tight.
Each of the Big Four has played matches without their coach, and none have regressed to earlier stages in their career while doing so.
After his split with Lendl and a disappointing clay season, Andy looked ready for a credible defense of his Wimbledon title with confident victories in his first four matches. Moreover, he finally looked like he remembered what it meant to be a champion. Unfortunately, it didn't last long.
He was simply awful in his quarterfinal against Grigor. His reliable groundstrokes, both forehand and backhand, often ended halfway up the net. His incredible defense was "hit or miss", mostly "miss". His overheads and volleys were terrible. His focus was lacking, and his overall demeanor was defeatist, at best.
These disappointing displays from Andy are unacceptable. Membership in the "Big Four" requires better than these types of efforts from a player who shouldn't need to be reminded of his championship credentials. Even Rafa, stubborn as he was in his loss to Kyrgios, remembered to show his championship mettle in defeat. He always does. The same is true of Roger, and generally of Novak as well. Andy needs to do the same.
Some might want to blame Andy's early-season woes on Lendl's departure, or his Wimbledon loss on Amelie Mauresmo's failings as his new coach. Both would be wrong. Ivan surely didn't give Andy any special tips to win those Slams, nor did Amelie advise him to play as horribly as he did against Grigor. Good coaching is necessary to any player's success, but a champion's will to succeed must come from within.
Andy has lost that will, and in so doing has lost his late-entry membership in the Big Four. Can that change for him? Depends on how much he wants to step up and act the part.
For now, Novak and Roger are safe. In spite of recent match focus struggles, Novak is still well in his prime. And as long as Roger's body cooperates, he's mentally ready to step up and compete with anyone.
How about Rafa? I'm worried about his body. Then again, I was worried about his body last summer after Cincinnati and he went on to win the US Open. So you never know. As far as Andy is concerned, it's hard to know. That depends upon Andy, and if he can ever act like the champion that he is. To be honest though, I'm not hopeful.