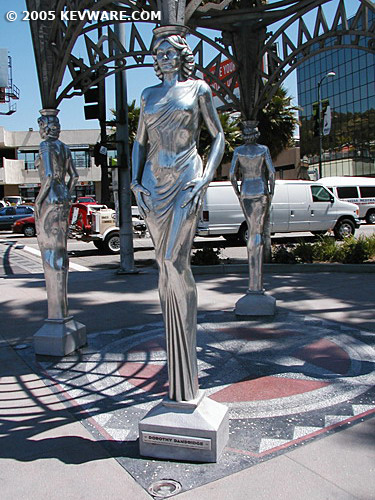 L.A and The Hollywood Walk of Fame - June 2005
More fun and sun in LA as I did a little sightseeing. We've all heard about the Walk of Fame, but even though it's a little cheesy in a way, it's also kinda cool. We have seen the ceremonies where the performers were honored with the presentation of their stars. And it's cool when you realize that you are standing in the same place they were as it was unveiled. It's also kind of sad too because some are cracked, in front of deserted buildings, even covered by construction equipment... the neglected stepchild stars.
But I'll leave that for you to judge. ;-)
Enjoy!
© 2005 kevware.com