Posts Tagged 'French Federation'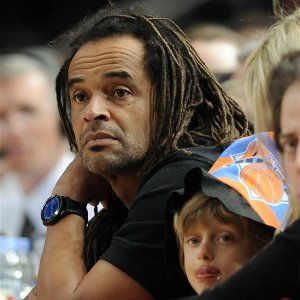 How do you completely diminish all of the respect you have garnered over years of participation in a sport you love? Hurl "dumbass" charges against fan favorites in the media!
Such is the case with Yannick Noah and his accusation that the Spanish players are doping. Yannick is quoted as saying, "How can a country (Spain) dominate sport from one day to the next?" he asked. "Had they discovered avant-garde training techniques and methods that no one else imagined?"
His only proof was that Spanish players are beefier than the French players. Nothing more. If you travel to France you will see many slight Frenchman. Especially in comparison to us Americans, they tend to be "less beefy". Does this mean that Andy, Mardy, James, Mike and Bob, and all the other Americans are doping too?
And I guess that in an effort to not make the charge as bad as it would seem on face value, he puts it out there in saying that the French Federation should maybe be more lenient to the French players so that they can compete on level terms. If doping is legal then it will be fair for everyone, including the disadvantaged French players presumably.
The only word I can think of to describe this whole media exercise is "asinine". I can't imagine anything other than a ton of bad blood to come out of this between the French and the Spaniards, and for what? I certainly hope Yannick has a good reason to erode the good will he has garnered over the years.
I guess we'll have to wait to find out that reason in round two… because this is most certainly only the opening shot of more to come.